Do any of these sound familiar?
➤ You're spending far too much time working in the business, with little to no time to plan how you want to scale.
➤ You're undercharging for your services and feel you can't increase your prices to be seen as a premium provider because you "just offer dry cleaning".
➤ You're creating your own marketing content and are none the wiser on whether it's effective.
➤ You're making money, but it never feels enough to cover costs and expenses.
➤ You're stuck in a never-ending cycle of "Yes, this is finally working" and "Oh, we're back to square one again".
➤ You're not giving your teams the attention they deserve and need to develop and grow.
➤ Your clients are largely walk-ins and people finding you by convenience.
➤ You lack an effective system to convert passers by, followers and one-time convenience shoppers into valuable, long-term clients.
You do know it doesn't have to be that way, right?
You can wave goodbye to the day-to-day hustle and welcome the challenge of reaching premium status. All while enjoying life to the fullest.
You can have a clear, simple and effective marketing strategy that ensures your content is on point and targeted at the right people on the right channels — and getting the right results.
You can grow to a 7-figure business that's at the top of the dry cleaning industry. Not only that, but one made up of a team of passionate, driven people who feel proud, valued and willing to give their all.
Let's get you there, shall we?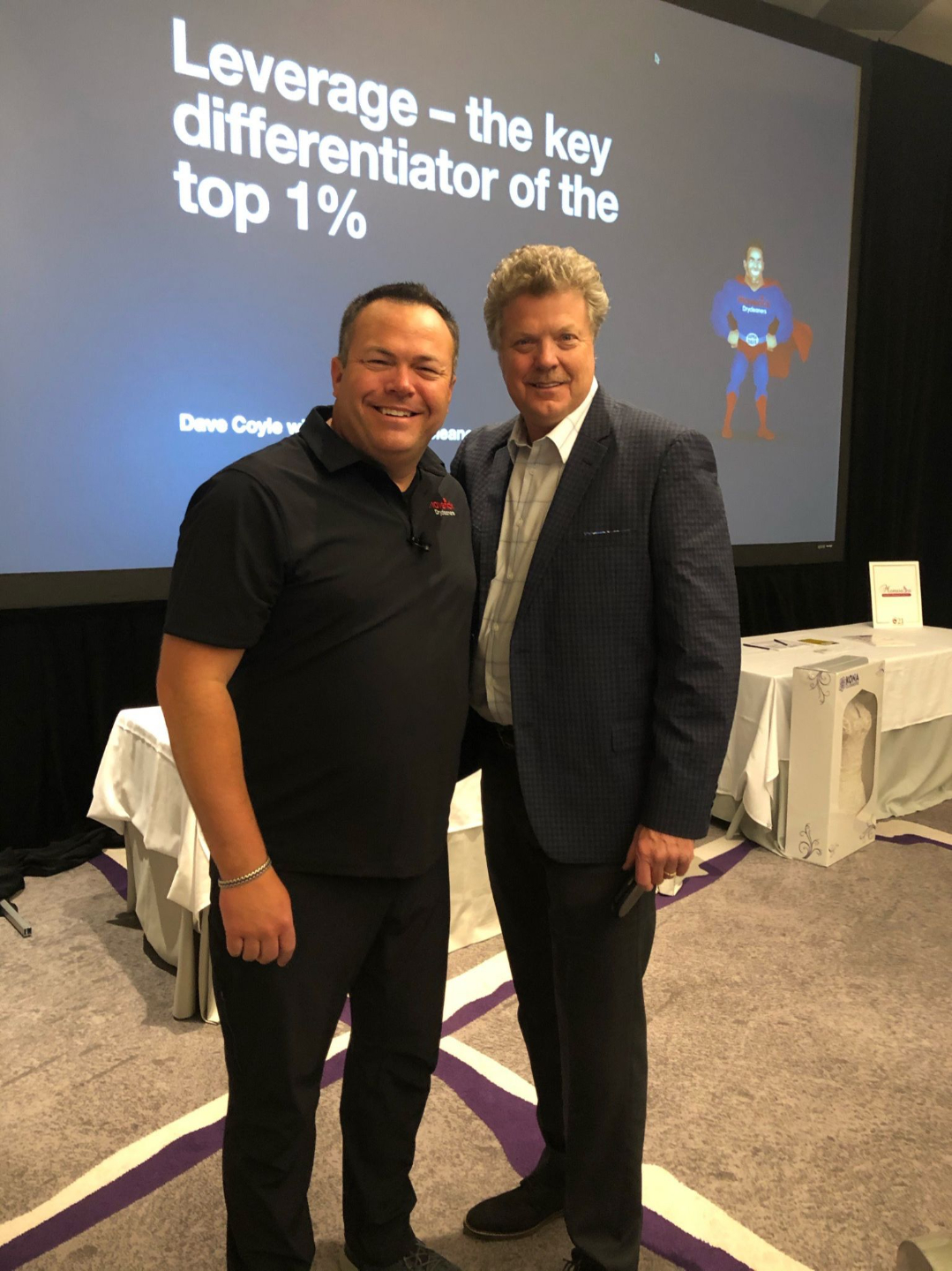 Introducing...
Marketing Master Course
The Maverick Master Course will show you exactly how I built a $6 million empire of dry cleaners.
➤ Secrets of the top 1% of the industry that ANYONE can implement today to see a massive impact in client retention, new client acquisition and brand reputation
➤ Tips on recovering from Covid without tearing your hair out - people are spending differently, have you noticed?
➤ Marketing playbook with 30+ proven marketing systems, strategies and tactics that will immediately add revenue to your bottom line
I've had students increase their top line sales by as much as $300,000 by implementing the strategies in this 8-week Marketing Master Course. And the investment is only $697 (

on sale for a limited time for $497

).
Now that's a ROI to brag about!
Let's go
Here's what others are saying...
Stephen Weiss
LaFrance Cleaners
"I've been in a lot of Management Groups over the years, and I truly feel that this group is the most beneficial. I truly enjoy all of the participants and it is action-oriented. It has been helpful in creating accountability and avoiding the isolation that can happen when running a business (especially during a pandemic)."
Kurt Lucero
The Cleanery
"So many breakthroughs that have helped me realize my full potential. I did realize that I can't do it all myself. I am establishing myself as the face of the business, and am excited about my business. I am using guarantees now, sent out my first batch of handwritten thank you cards, and am launching welcome gifts just to mention a few things. "
Eric Duke
Duke's Cleaners
"I knew that if I had a chance to learn from Dave I would take it. I knew I needed to learn how to market my dry cleaning business and who better to learn from than someone that is successful at it already."
Nick Porco
Cavalier Cleaners
"My #1 takeaway with this program is to focus on the top 20% & offer them more- how can we capitalize on that relationship. By putting my mindset in that space, makes every cent invested in this program worth it tenfold."
Jimmy Story
Jimmy's Cleaners
"Since starting the Marketing Makeover, our business has seen an uptick in business over 20%, and we are in the very early stages of the marketing implementation that Dave has given us. After 18 years in the business, I feel like a new business owner, revitalized and ready to transform our dry cleaning business. I only wish I would have done this marketing makeover, sooner!!!"
Jamie McCormick
McCormick Brothers Cleaners
"Dave and the group as a whole have inspired me and helped to motivate me to get a marketing system in place. It's long overdue. Dave's persistence in his own system creation and willingness to share it is something it's hard to put a monetary value on. He's mentoring. That's valuable. And I have found Dave to be trustworthy, honest, humble and always willing to share information. "
So

who is it for?
The Maverick Dry Cleaners Marketing Master Course is for any ambitious dry cleaning business owner. It really is that simple. It doesn't matter whether you have 1 year of experience or ten years of experience — there's a LOT you can learn.
Chances are if you're this far down the page, you're either 1) at a loss with your marketing or 2), looking for a solution to the never ending cycle of wasting hours and dollars on marketing and then getting stuck in the daily operations of your business.
Either way, the Master Course is perfect for you.
As well as teaching you everything I've learned to scale to over 70% market share, I will also send you weekly videos to help you implement what you're learning, and support you where you need it.
This is a lot more than a marketing course.
And

what's the damage

?
Your investment in the Maverick Dry Cleaner's Master Course would usually be $697.
Right now, you can get access for $497.
And there's a LOT more money to be made. If you implement everything I teach you, I'm confident you can make this figure back within ONE WEEK. Honestly, with just the marketing samples alone, you could bring in over 6-figures in new sales.
Still not sure? How's this for a guarantee…
If you invest in the masterclass and after the first 4 weeks, you aren't seeing the results or benefits you expected, I'll give you a full refund.
That's right.
You get to try out the masterclass for 4 weeks and if you don't think it's right for your business, I'll give you your money back.
In the entire time I've been teaching this masterclass, not a single person has asked for their money back. Just to let you know.
Purchase here
TESTIMONIALS
Hear It From Them...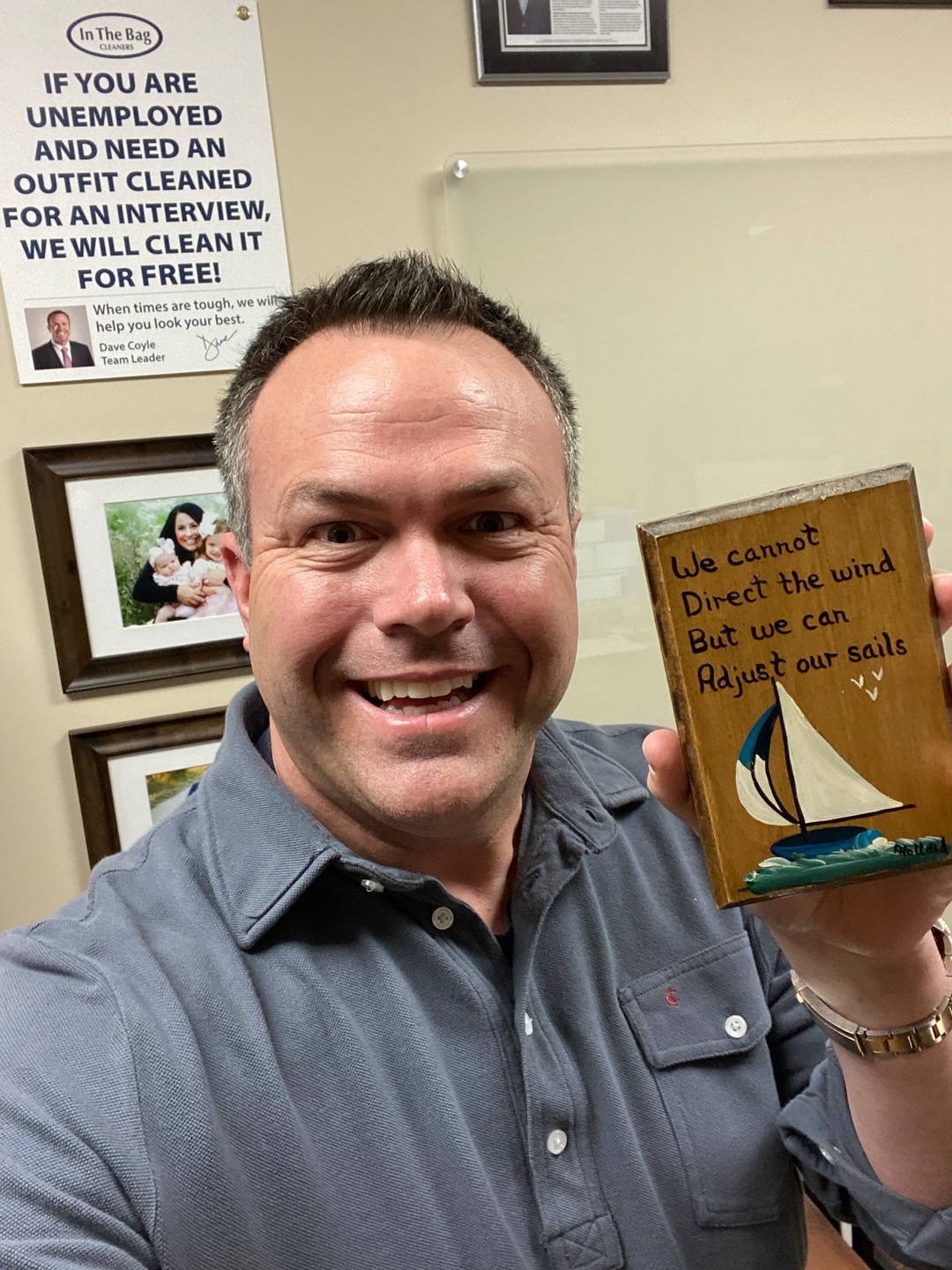 Who am I?
I'm Dave Coyle, founder of Maverick Dry Cleaners. I help dry cleaners, like you, reach 7-figures and beyond in their businesses.
Starting with one location, I have grown my brick and mortar business, In the Bag Cleaners, to 14 locations, a state-of-the-art Production Workshop, city-wide pick-up and delivery, over 29,000 active clients, 68 engaged team members with over 500 years in service, and almost 70% market share. I am one of only a handful of dry-cleaning operators to have a 7-figure profit line.